The total operation management of the Tour Plan Booking Site "South of Yamagata, come to the Okitama Tour Plan Booking sometime!"("this website" for short) is performed by Yonezawa-shi.
About operation management
Comprehensive operation management of Yamagata Otakuma traveling product site "South Yamagata, occasionally Okitama travel reservation" (hereinafter referred to as "this site") is performed by the Yonezawa Tourism Convention Association.
About Disclaimer
Regarding the contents of the information posted on this site, we do not guarantee the accuracy and safety of the contents. We do not assume any responsibility for any act that the user uses information of this site.
In any case, the user assumes no responsibility for damage or loss incurred by the information posted on this site.
Although it may link to the homepage which is managed by other than this group from this site, as for the homepage of the link destination, it is not the one which this group manages and operates, so also about the authenticity etc. of the contents at all We can not assume the responsibility, please understand.
Please be forewarned that information posted on this site may be changed or deleted without prior notice.
About copyright
The individual information (sentences, pictures, illustrations, etc.) posted on this site and the entire site are subject to copyright, and both are protected by copyright law. You can not reprint or modify without prior permission, except as permitted under copyright law, such as "reproduction for private use" or "quotation".
Recommended operating environment
When viewing this site, we recommend accessing in the following environment. If you use it in other environments, there may be some phenomena such as a slight difference in screen display or not working properly.
Internet Explorer(Latest edition)
Firefox(Latest edition)
Chrome(Latest edition)
Safari(Latest edition)
About link
This site is link free, and it is unnecessary to contact the link. If you wish, please read the following carefully, please use after consent.
Please download and use the banner image.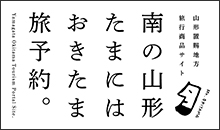 220×130
*Links from the following website are not accepted.
Slander, defamation or threatening to slander our site or a third party
Those that are infringing or infringing on the intellectual property rights of this site or a third party
Those that infringe or infringe on the property, honor, moral rights or privacy of this site or a third party
Things contrary to public order and morals Something that may cause misleading or mistake in the judgment of the viewer